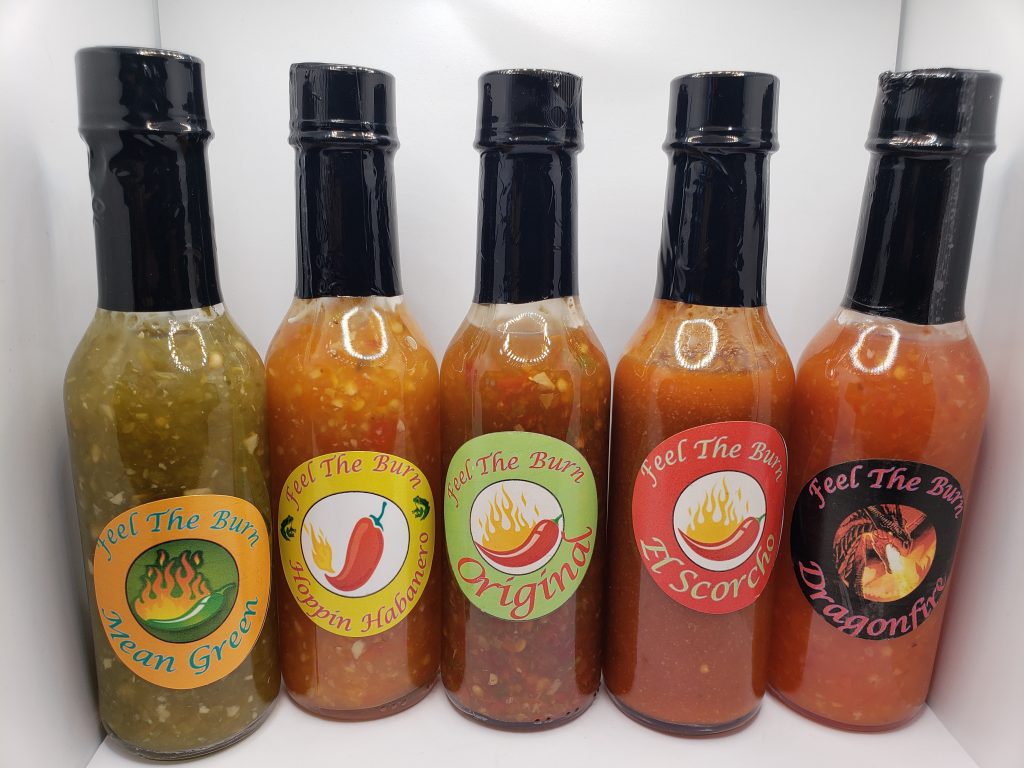 ---
i got this hot sauce today its really good. i have a recommendation you should add capsaicin in the sauce.

I stopped by their stand during the Columbus Fiery Foods Festival. While all their sauces were great I especially liked…

Honestly one of the best sauces I've had to date its very hot but doesn't lack in flavor def would…

Met the owner while playing a tournament round of disc golf. Got to try out the sauce before I bought…

My brother bought this sauce at a farmers market. It's spicy and tastes sooo good. I had to buy more.